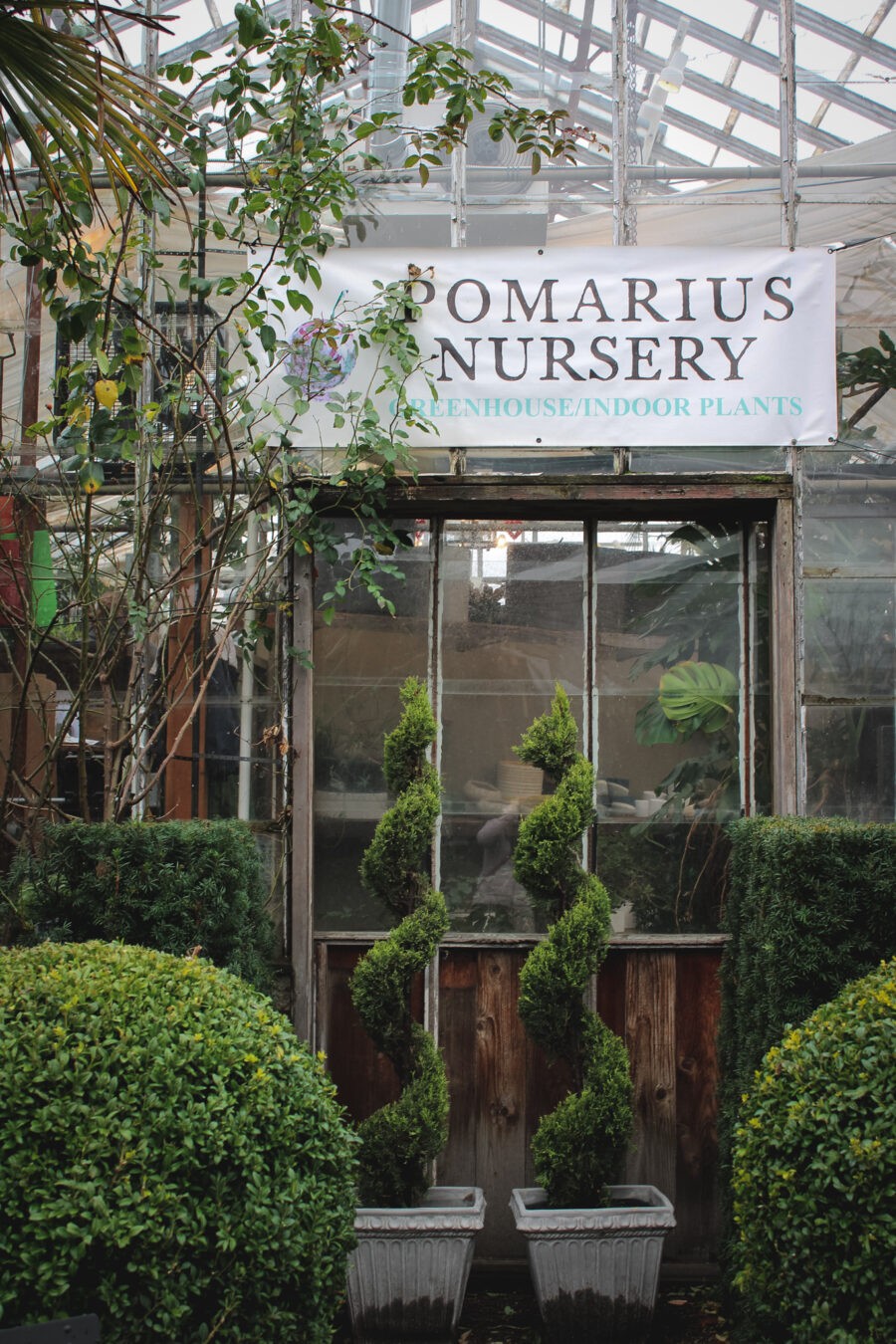 The easy answer to creating a garden that looks just as good in January as it does in July is to plant more evergreens. But the skill comes in designing an evergreen garden that you want to enjoy for several months of the year without turning your backyard into an arborvitae-filled parking lot.
Pomarius Nursery in Portland, Oregon, is a testament to that skill. The nursery is a prime example of how to use both tried-and-true evergreens and unique varieties in garden design to keep your garden looking fresh and modern – even through the winter.
The wide range of colors, forms, and textures of the plants make them stand out from the usual evergreen offerings at most nurseries. Plus, their creative use of topiary adds a bit of polish, and in the case of the topiary pig, whimsy.
And it's not just plants that make your garden look beautiful in winter – pots, statues, and hardscaping stand out in the winter garden without the distractions of summer color. Investing in a few high-quality pieces can make all the difference this time of year.
A visit to Pomarius Nursery is the perfect anecdote to the winter blues and you'll come home bursting with inspiration. When visiting, please follow their social distancing guidelines outlined here on their website.
5 Tips to Create a Winter Garden
Layered Evergreens
There were three evergreen stalwarts featured heavily at Pomarius: boxwood, yew, and laurel. But they were anything but frumpy and ordinary. The crisply trimmed yew, huge boxwood balls and vibrant laurels transformed simple plants to statuesque garden features.
Beyond these evergreens, there were dozens of other plants that gave the garden a modern feel. Even on a cold January day there were treasures around every corner. Pittosporum, palms, hebe, agave, yucca and more will fill your garden with winter interest.
Potted Displays of Favorite Plants
Most nurseries make simple displays featuring plants of the same variety. But Pomarius takes it a step further and uses all their retail plants to create gorgeous vignettes, swapping out plants such as hellebores and lavender to show off their best attributes.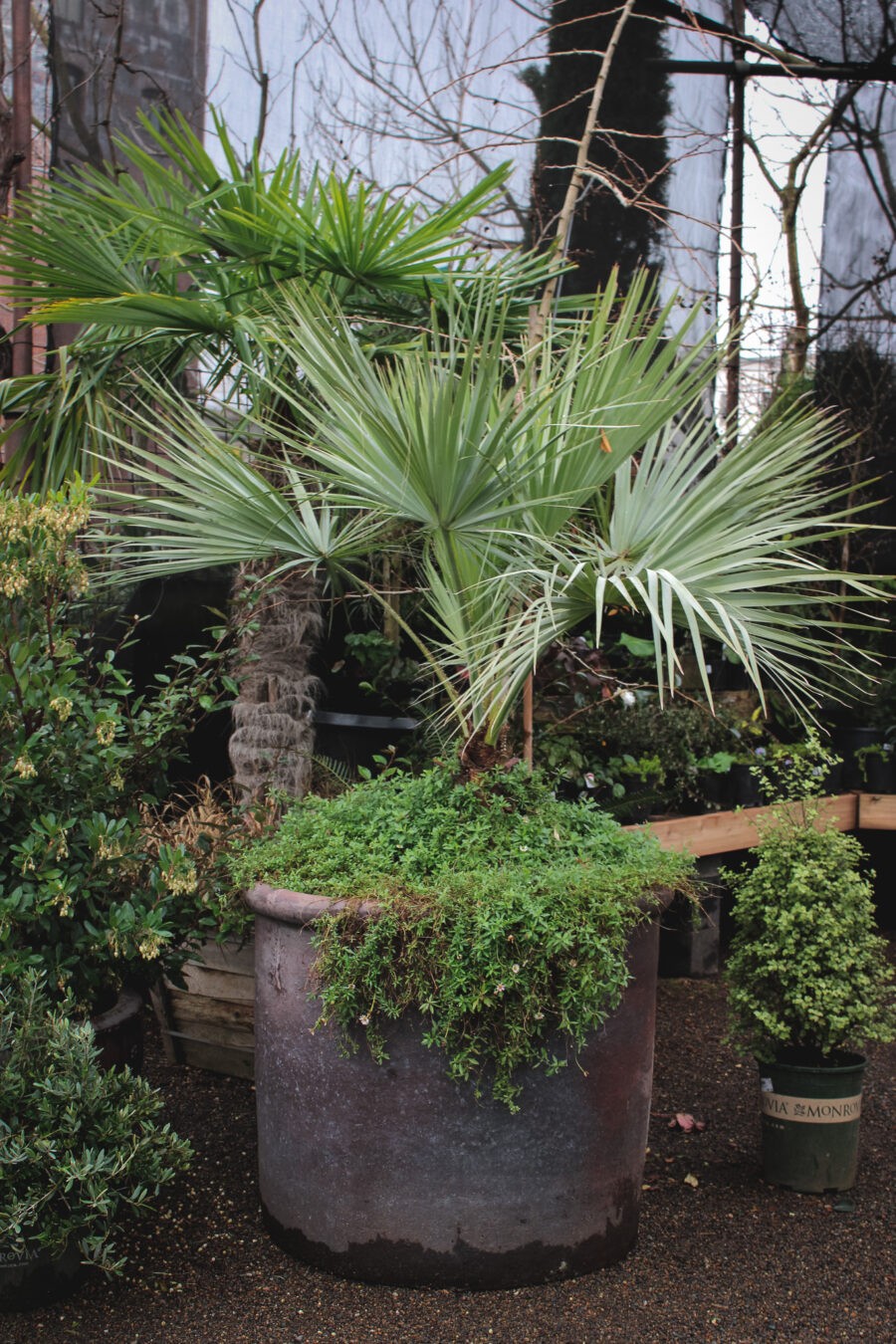 This same idea can be translated to your own garden. Do you have a window that you spend a lot of time looking out in the winter? Make the view a little more exciting with pots of hellebores, grasses, herbs, and ferns.
Formal Structure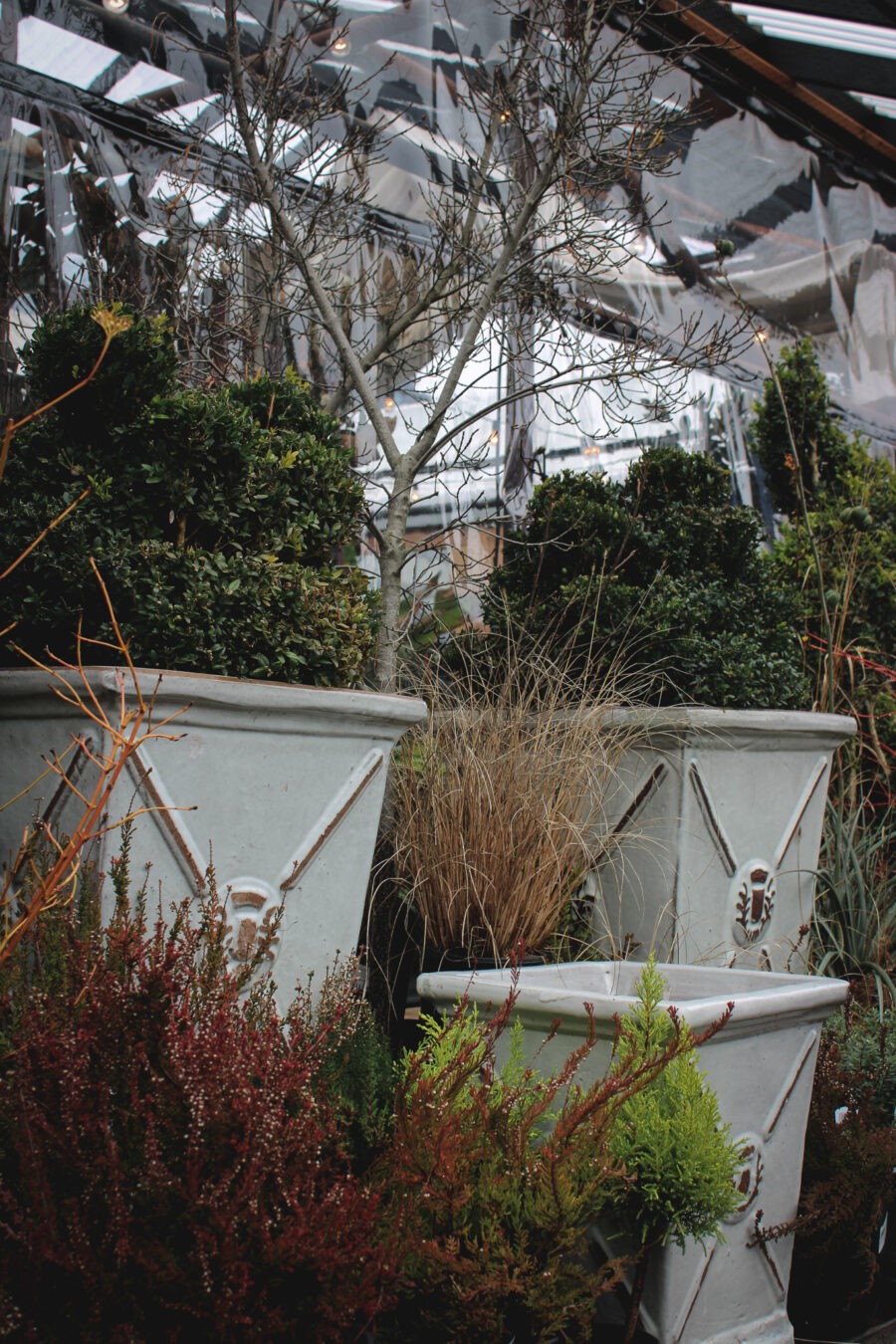 Topiary and trimmed evergreens lend themselves well to formal design, but the soothing symmetry and crisp edges looks is especially welcome on dreary winter days. What a difference a couple handsomely trimmed boxwood would make to a muddy garden in January!
Texture & Color
Evergreens dominated the nursery in January, but the frothy grasses, spiky palms, and glaucous leaves made for quite a show. There was every shade of green imaginable, from the darkest green laurels to blue-gray lavender shrubs.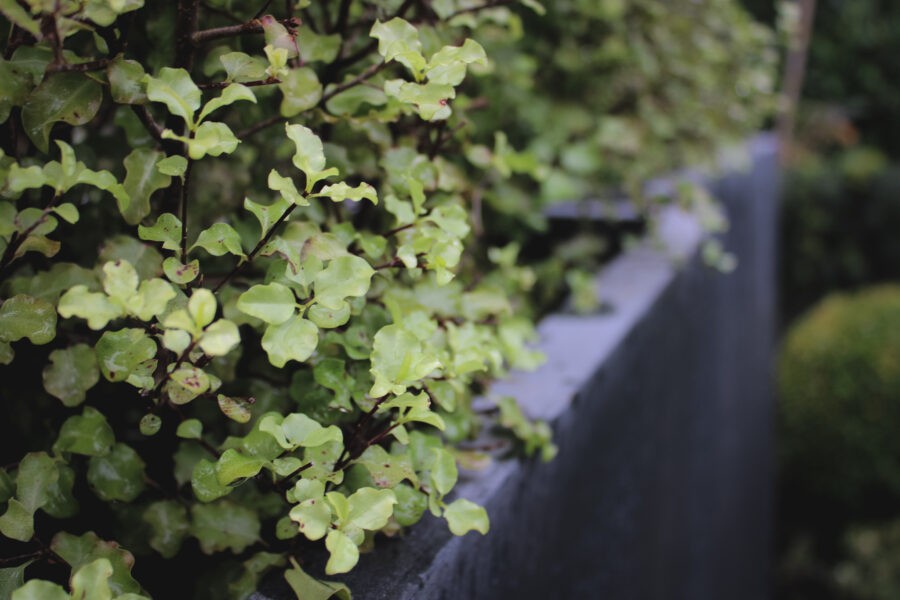 This Pittosporum 'Tasman Ruffles' was artfully displayed in smooth, slate gray pots to show off the fresh, ruffled foliage.
An unexpected, but thrilling, combination – the fuzzy poppy heads stand out against spiky, variegated leaves.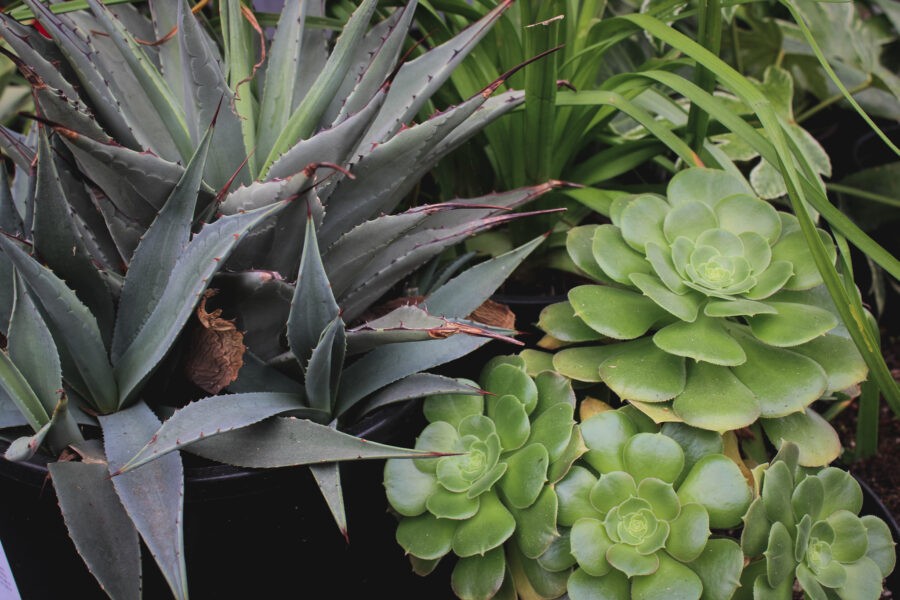 Wide, flat Aeonium 'Salad Bowl' paired perfectly with agave.
Don't Forget Houseplants!
When all else fails, create an 'indoor garden' to enjoy plants from the comfort of your home. Pomarius featured houseplants beyond the usual offerings with a range of cacti, succulents, and vines.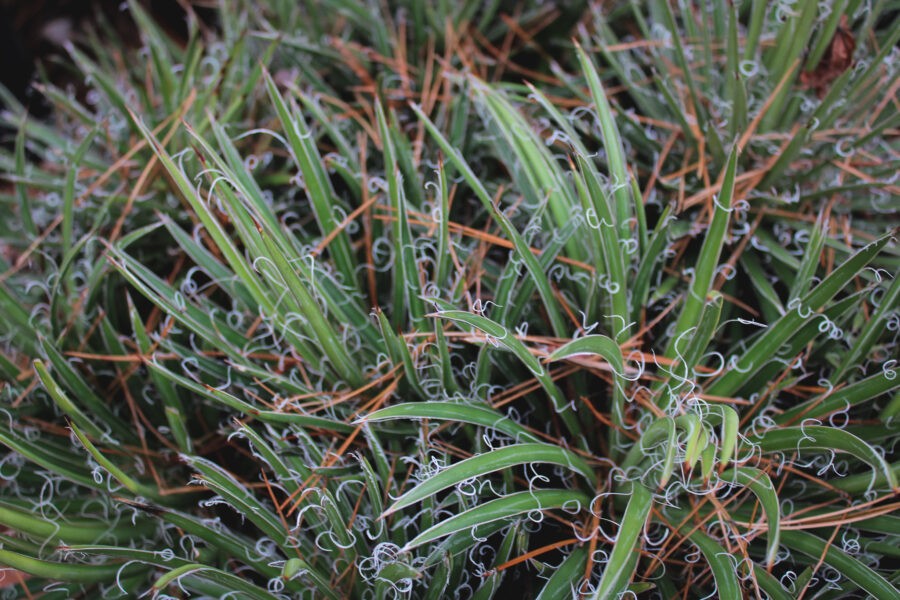 Readers, what are your favorite plants to provide winter interest? Do you have any tips to keep your garden looking great all winter long? Please share in the comments below!
HPSO member Hayden Brown followed social distancing precautions during this nursery visit. Pomarius Nursery requests visitors make an appointment to shop, please visit their website for more information.
GROW WITH US
Join one of the West Coast's largest gardening communities and meet other gardeners who share your passion.