What do you do when you love propagating but don't have room in your garden for more plants? Start a nursery in your backyard! That's exactly what Lisa Graff did about a year ago when she started Lux Perennials, based in the hills on the outskirts of Portland, Oregon.
Lisa opens her garden throughout the year and opened to HPSO members on a rather drizzly, gray day in August. Enjoy this photo tour of her garden and be sure to review the Open Garden Directory to plan a visit to other member gardens this summer!
She only propagates the plants she loves, which means she offers a unique collection of cottage garden plants that you won't find at most big nurseries.
In August, her garden and nursery was bursting with colorful dahlias, geranium, hydrangeas, and more.
An English garden complete with a Victorian Glasshouse
Lisa's love for English gardens is evident not only in her plant selections and garden design, but the stunning Victorian-style greenhouse that they imported from England. They built the stone base and added the frame. The greenhouse serves as her home base for propagation and sells her collection of plants in the nursery space behind the greenhouse.
Currently, Lisa sells her specialty plants at a few locations, including onsite at her garden, the Beaverton Farmers Market in spring, and occasional plant sales such as Hortlandia.
A garden with a view
There is approximately an acre of garden surrounding the house and the forested hills stretch out as far as the eye can see. After gardening here for 10 years, the plants are well established and have filled out the space.
The plants & garden design
Lisa's garden style is rooted in a relatively formal English framework, however it's filled with plants beyond the usual cottage garden staples. Familiar Pacific Northwest plants such as a stunning Korean Fir with silver cones and a wall of bamboo ensure the garden doesn't feel out of place in it's forested location.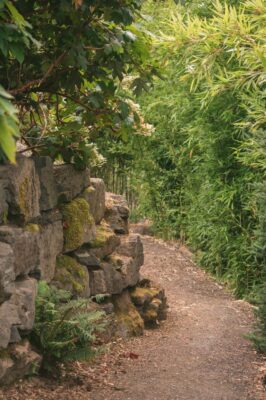 However, there are plenty of english garden favorites, like hydrangea and geranium, paired expertly with such plants as Joe Pye Weed, kniphofia, and agastache.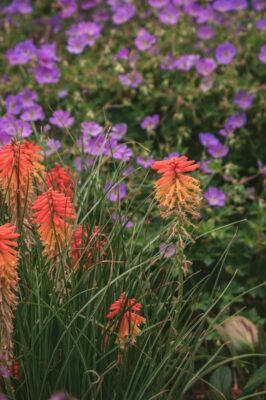 It would be easy for a garden to feel dwarfed by the towering evergreens and surrounding peaks, but Lisa avoids this by providing equally impressive garden elements, such as a huge pond, mature trees, and arbors around the garden.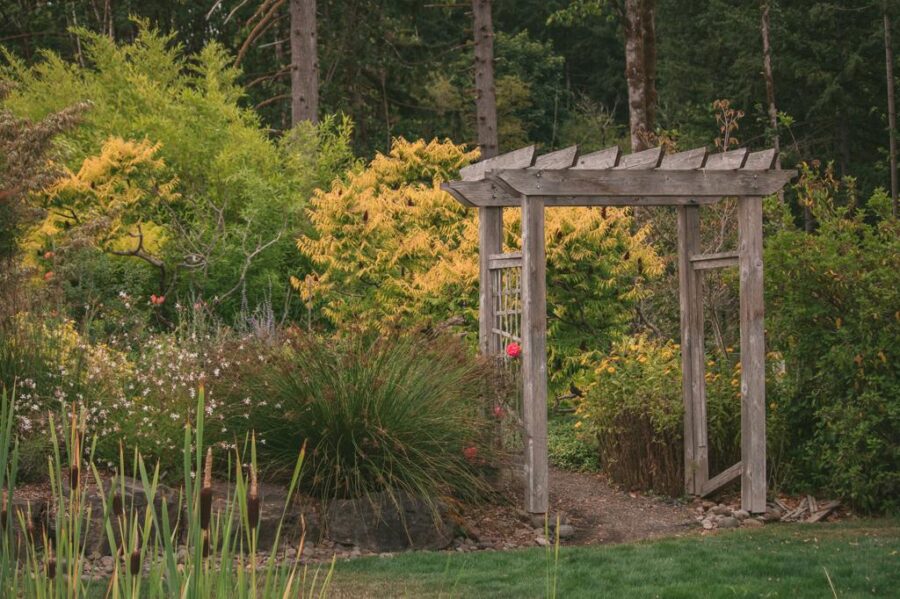 Making the Garden Personal
All great gardens reflect the personality of the gardener, whether that's through quirky art, color combinations or hardscaping. Lisa's warm and welcoming personality extends not only to other gardeners, but the local wildlife, as well!
Taking inspiration from Lisa's garden
The garden design may appear effortless, but that's all due to Lisa's skill in combining plants. Her years of experience mean she can confidently pair roses with grasses, dahlias with Russian sage, or phlomis and alstroemeria.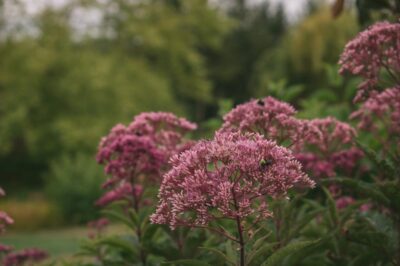 Thanks, Lisa, for the tour of your beautiful garden!
Visiting HPSO Open Gardens
If you're an HPSO member looking to tour another member's garden, be sure to visit the Open Garden Directory to review dates and location. Please be aware that some gardeners may require you to wear a mask regardless of vaccination status. Please check with the garden owner before removing your face mask.
Garden photography and blog post provided by HPSO member Hayden Brown
GROW WITH US
Join one of the West Coast's largest gardening communities and meet other gardeners who share your passion.