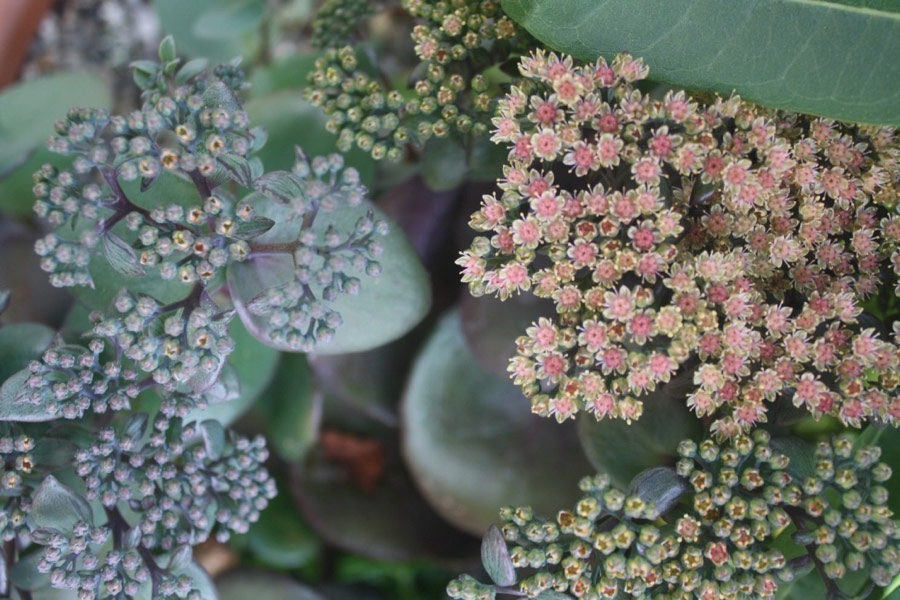 ARTICLE BY: KATE McMILLAN
Kate McMillan is a HPSO Board member and owner of Cultiverity, a garden design company in Portland. When she's not working on her own or someone else's garden, she's running her web design studio, Outbox Online. She can often be found posting to the HPSO Facebook page, Instagram and Twitter feeds, and coordinating this blog.
***
I think it's fair to say that most everyone would like their garden to contain beautiful plants, with lovely color and texture, that can withstand drought, that play well with others, and that don't require much maintenance. Whether your garden is large or small, limited to containers or not, sedum and sempervivum meet all those needs and more.
To learn more about these hardy succulents and what makes them special, I went along to talk with Becky Sell, co-owner of Sedum Chicks, a wholesale nursery in Turner, Oregon.
Becky and her husband, Paul, co-own Sedum Chicks and run it with the help of their two kids, who are 8 and 11. Their journey to growing these plants started back when they were in college and needed to make some extra money to pay for their wedding. Becky's mom, Donna, was really into gardening, and she grew hardy succulents. She suggested that Becky and Paul could take cuttings of her plants and create hypertufa containers to take to local plant sales to save up some money for the wedding. And it worked!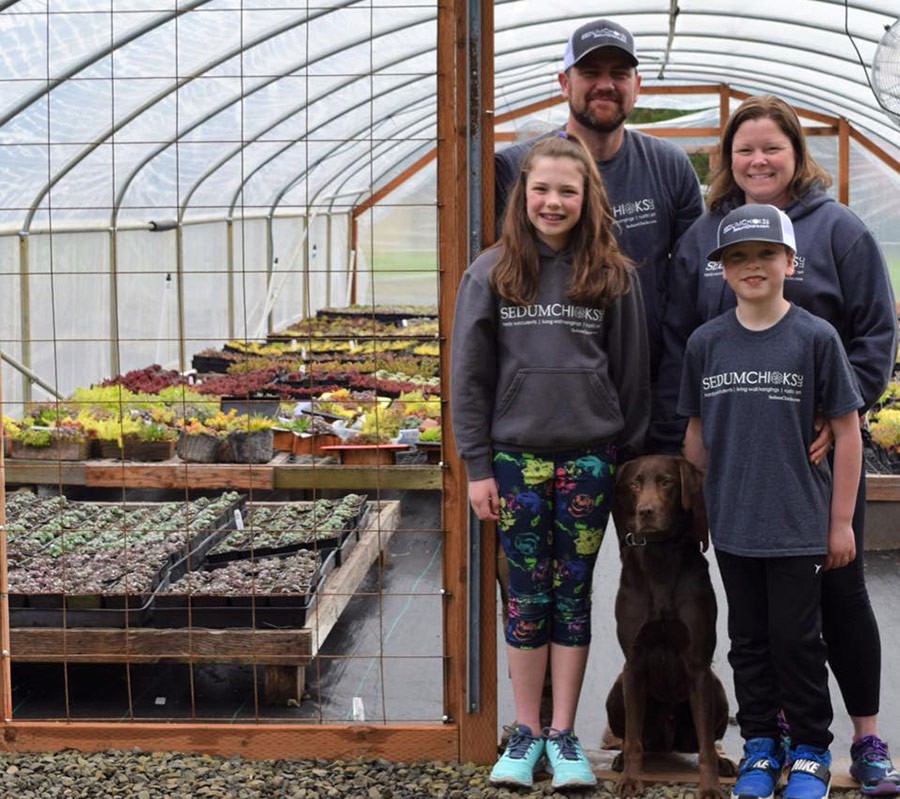 After they were married, and both working full time, they continued to generate some extra spending money doing the same plant sales, all while the passion for sedum and sempervivum slowly grew on Becky and Paul. Each year they continued to add more events, and once they started a family, they decided that to support the kind of family life they wanted, they would take the business full time. It's now a family passion where the kids can check out their customers just as quickly as their parents. Becky and Paul are teaching their kids what it means to run a family business, and these important skills will stay with their kids for life.
The fact that succulents are virtually free of pests and super easy to take care of helps keep this family passion going. There are over 2000 sempervivum varieties, and over 1500 sedum varieties that are hardy for our region, so even after almost 18 years they're only at the tip of the iceberg.
Seasonal color changes is one of this plant group's best attributes according to Becky, who regularly pinches her sedum back to keep them full and lush looking (although that's certainly not necessary for them to thrive). And the idea that their customers can make more plants from what they purchase, and share those plants through cuttings with friends is a bonus.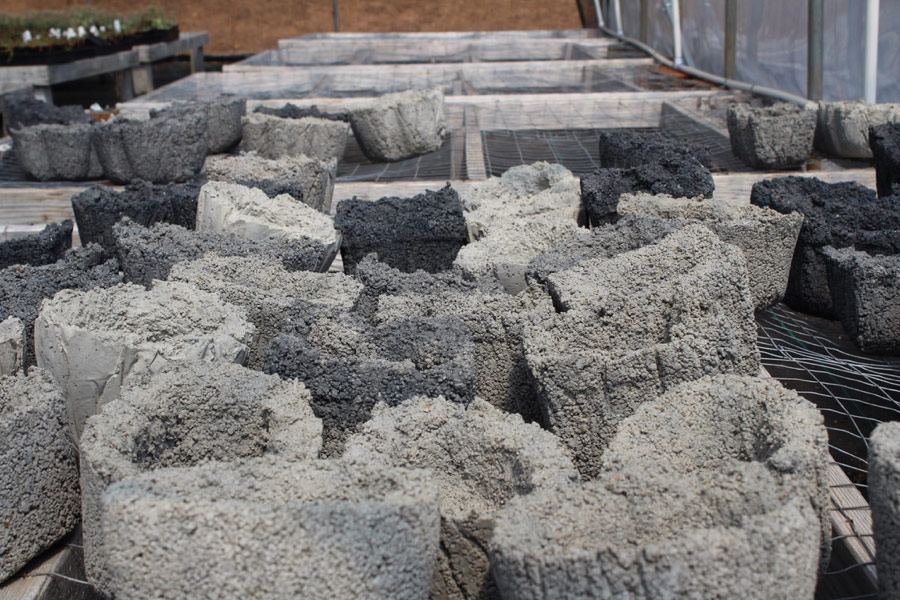 Becky suggests tall grasses as companion plants, especially in a container, and Rhodohypoxis for their additional seasonal color. But you're only limited by your imagination.
There's no need to worry about sedum or sempervivum taking over your garden — they are very shallow rooted and super easy to keep under control. And if you're at all concerned about their enthusiasm, just like with other plants, some are more slow-growing than others, so just ask when you're purchasing them which ones would be the best fit for you.
And while they do look great in containers, you don't need to limit yourself to using them that way. They easily blend with each other and other plants in the ground — and not just in a rock garden or sunny, dry bed. They're much more adaptable and flexible than people tend to think, as long as their drainage needs are met.
Although they're known for their low water needs, it doesn't mean that you don't need to water sedum and sempervivum at all. They can go for weeks at a time, including in the summer, without water, but they do benefit from occasional water in the dry months to look their best and for a long life. And you can water as often as you want because they only take up as much water as they need, so with good drainage they'll be happy regardless of your watering habits or if you're on an irrigation system.
One of the only limitations of these plants is shade. There are few sedum that will do well in shade, but there are some, including Sedum 'Ogon' which thrives in dappled shade. Becky suggests staying away from sedum with needle-type foliage for shade, and looking for varieties that have rounder leaves.
What's the future of sedums and sempervivum? Growers are exploring stronger and different colors, like yellows and blues, and additional color changes throughout the season. They're also looking to add more size variation, both larger and smaller.
Sedum Chicks isn't open to the public except for one day a year when you can come visit the shop (follow them on Facebook to find out when), but you can find them at most big area garden shows throughout the year!
GROW WITH US
Join one of the West Coast's largest gardening communities and meet other gardeners who share your passion.