The Washington County Master Gardener™ Association has an Education Garden at PCC Rock Creek, which is where HPSO is hosting PlantFest, our annual fall plant sale and featured lecture on Saturday, September 14, 2019. Just across from where the plant sale takes place, you'll find the Education Garden, which was transformed from a one-third acre former gravel parking lot into a beautiful garden that serves as an outdoor classroom for education on sustainable gardening practices.
The garden consists of over 700 plants and approximately 250 different varieties and is cared for by volunteer Master Gardeners. There are stations with detailed information about each area throughout the garden, including a self-guided tour map.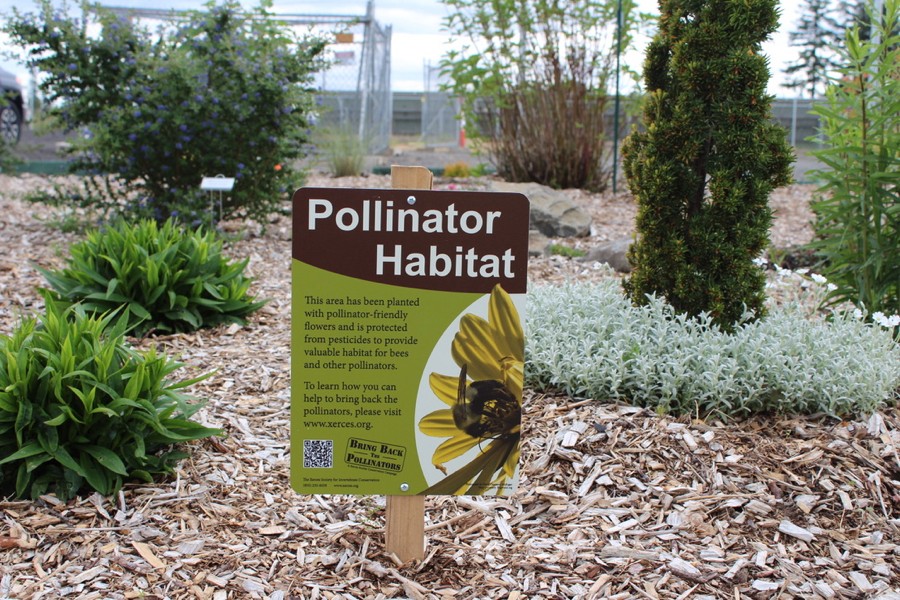 The garden includes a Fragrance Garden, which includes plants with scented foliage, blooms or bark, Native Bee Nesting Stations, a Community Circle with a selection of dwarf and semi-dwarf conifers and companion plants, an Insect and Pollinator Habitat Garden, and a Waterwise Garden with low-water-use and low-maintenance plantings, often in locations with poor soil.
So when you come out to PlantFest to pick up some new treasures for your garden, be sure to walk across the street to see what the Education Garden is up to — it'll likely inspire you to do some new things in your own garden to adapt to climate change, better support pollinators, and generally make your garden a more enjoyable place for you to be!
GROW WITH US
Join one of the West Coast's largest gardening communities and meet other gardeners who share your passion.